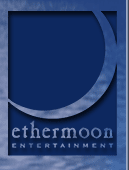 Strifeshadow Features
In addition to the typical features you would expect any RTS game to have, Strifeshadow has a number of additional ones that augment the gameplay substantially. Clarifications of the "typical" features, as well as our more innovative features are listed below.
Strategic Depth
Multiple interdependent resources & a completely unique resource system.
Over 30 completely unique units and 3 races, all of which play very differently. Read more...
Dozens of spells, with a wide array of distinct effects.
Ritual magic system that gives you incredible power... at incredible risk...
Ability to set traps and thwart your foe when they least expect it! Read more...

Community Features
Play over LAN or on the internet for free (with an internet connection).
Extensive automated tournament, league and clan support.
Annotated game recording and playback.
Make your own modifications, maps or total conversions with StrifeEdit.

Improved Battles & Tactical Features
Combat model that rewards a variety of tactical maneuvers Read more...
Line-of-sight and terrain elevation combat bonuses.
Unit experience levels.
Multiple approaches to applying the same units in a single battle.
Directional damage bonuses to attack side and rear of units.
Melee Engagement feature that allows for delaying actions and screening.

©2000-2021 Ethermoon Entertainment. All rights reserved.
Strifeshadow, Ethermoon Entertainment and their respective logos are trademarks of Martin Snyder