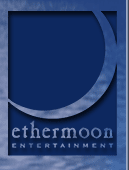 Dark Elven Mine
Though Aether is the most valuable and commonly exchanged resource between large groups, Ikon and its derivative, Arikon, are extremely valuable as well. Ikon is an unrefined rare ore that is taken directly out of the earth. Arikon is a ash that results when one fires Ikon. Both are useful for a number of tasks, and have been traded since ancient times. In fact, most higer-value coins are minted with Ikon.
| | |
| --- | --- |
| | In order to provide steady streams of new Ikon and Arikon, most intellegent races have developed mining technology. Mines typically are configured to either produce Ikon or Arikon. However, converting between them is quick and efficient. When resources are scarce, sometimes a dual-purpose mine is constructed, which produces both, though at reduced efficiency and rate. |
Mines produce a steady stream of resources once constructed, which must be transported back to an useful location. Although little effort is needed to transport Ikon and Arikon, delaying transport provides a lucrative opportunity to the enemy. On several occasions, shrewd Warlords have taken control of a mine with a huge amount of resources waiting for pickup, allowing them to exert a huge strategic advantage over their foes.
©2000-2021 Ethermoon Entertainment. All rights reserved.
Strifeshadow, Ethermoon Entertainment and their respective logos are trademarks of Martin Snyder