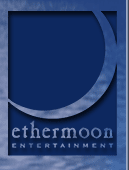 Dark Elven Marksman
| | |
| --- | --- |
| | Low in the social hierarchy of the Dark Elves, Marksmen are still a valuable asset to the Dark Elven armies. Though little more than a peasant in the eyes of Dark Elves higher in the pecking order, Marksmen are feared throughout the land for their mastery of the arts of war. These so-called "peasants" carry themselves with the noble bearing typical of their race, a catlike grace envied by all who have seen them fight, and a knack for stealth that would put master thieves of other races to shame. |
Willing to commit themselves to their task with a devotion and efficiency that only Dark Elves can attain, Marksmen are unquestionably the most highly trained assassins the world has ever known, capable of invariably striking down their quarry from substantial distances with their amazingly accurate crossbows. Seldom does their prey even know the origin of the Dark Elven ambush until it is much too late.

A major strength of Marksmen is their ability to provide support to a wide area, allowing them to greatly aid shorter-range troops and protect vulnerable units, such as Dark Elven spellcasters, and Gremlin Grenadiers. The most tactically brilliant ambushes executed by Dark Elven commanders often involve a distracting Carver sacrifice advance, followed by Marksmen providing withering fire directly into the rear of the enemy.
Wallpaper made from a close-up of the 3D model of the Dark Elven Marksman can be found on the downloads page.
©2000-2021 Ethermoon Entertainment. All rights reserved.
Strifeshadow, Ethermoon Entertainment and their respective logos are trademarks of Martin Snyder